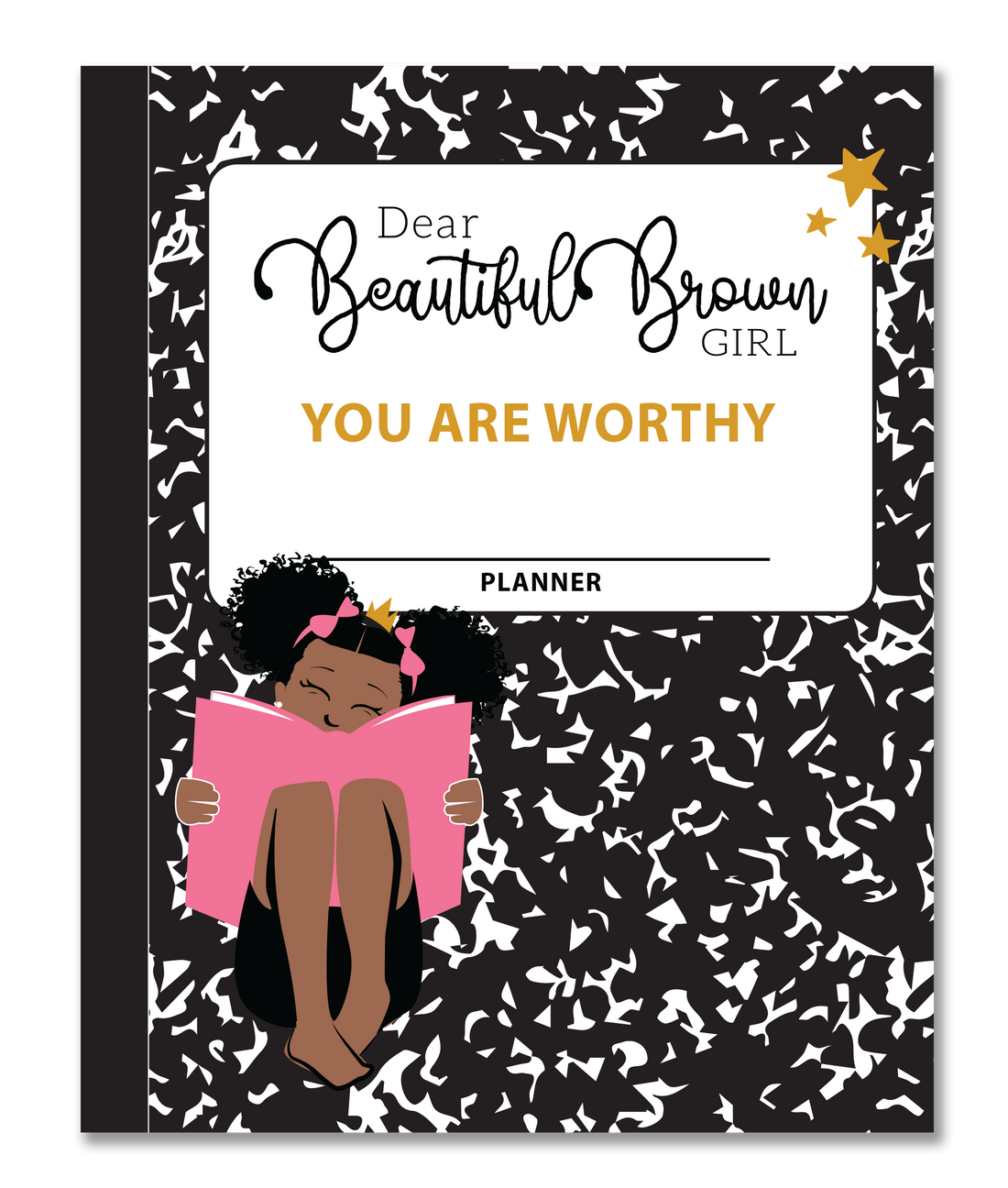 Dear Beautiful Brown Girl: All in One Ultimate Monthly & Weekly Undated Calendar Planner
Planners may take up to 7-10 Business Days to ship. 
The Dear Beautiful Brown Girl® Planner is just in time for the Back to School Season. Perfect for any age, this full color, 8x10 undated planner can start at point in the year.  This full-color planner can be used as an agenda, day-keeper, assignment book and more!
If you ♥LOVE♥ our Dear Beautiful Brown GIrl™ Planner, You will LOVE our My Life Matters Composition Book and our BeYOUtiful Brown Girl Project™ Compostion Books in •RED, •YELLOW, •PINK, •ORANGE, •BLUE, •GREEN and •PURPLE. 
Paperback: 158 pages
Publisher: Willa's Tree Studios, LLC (July 19, 2020)
Language: English
ISBN-10: 1952624193
ISBN-13: 978-1952624193
UNSPSC Code: 55101500
Product Dimensions: 8 x 0.4 x 10 inches