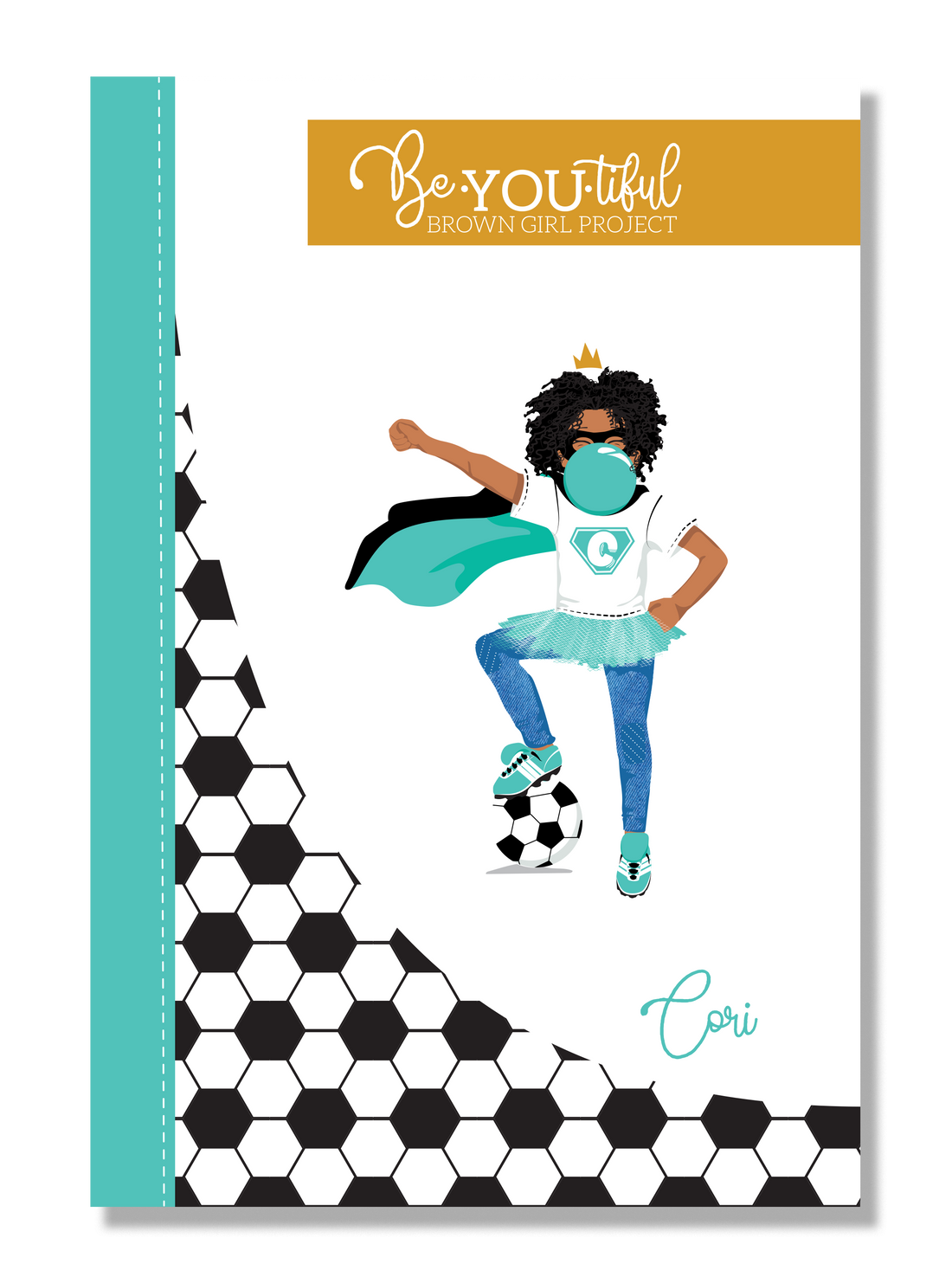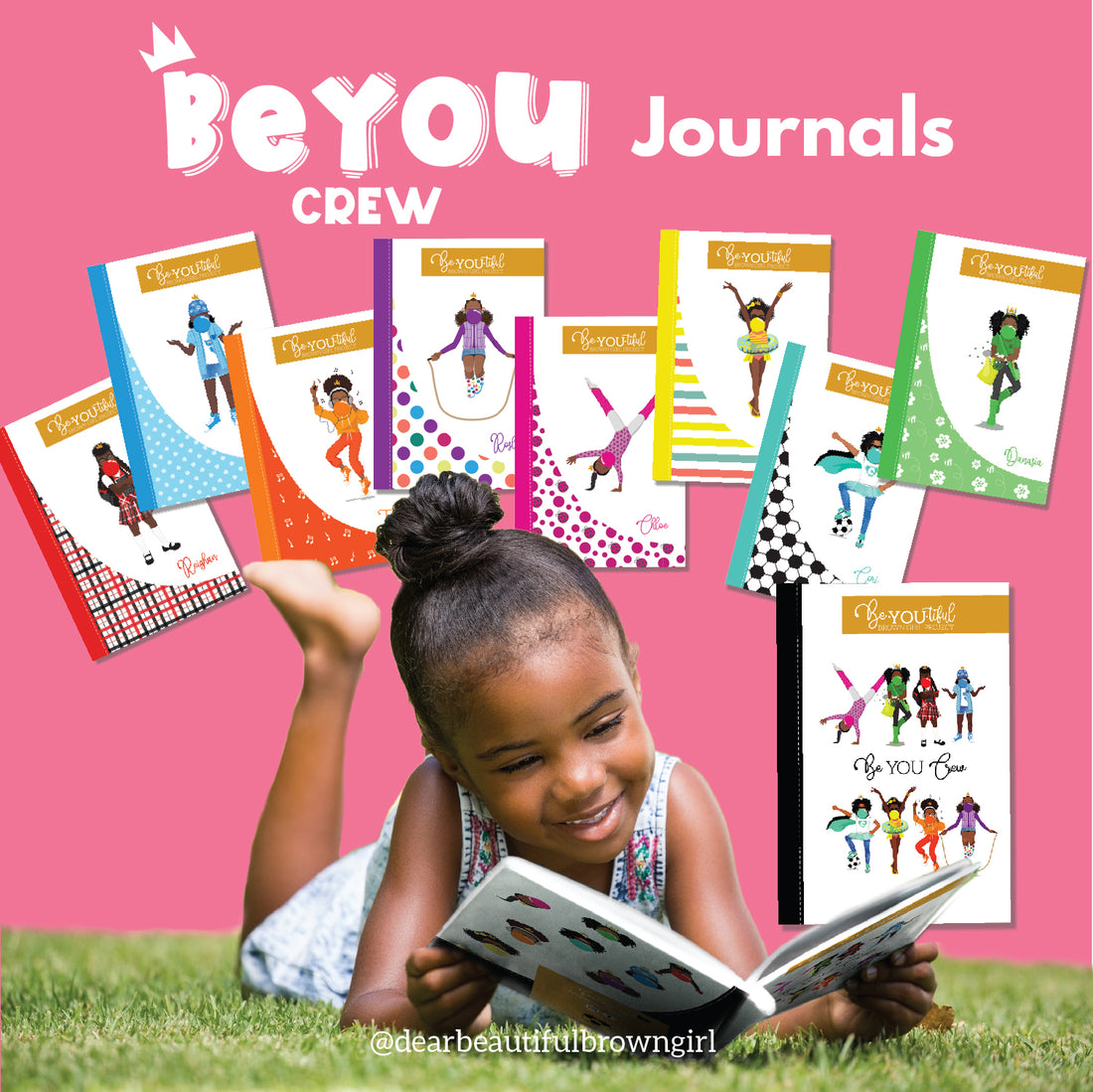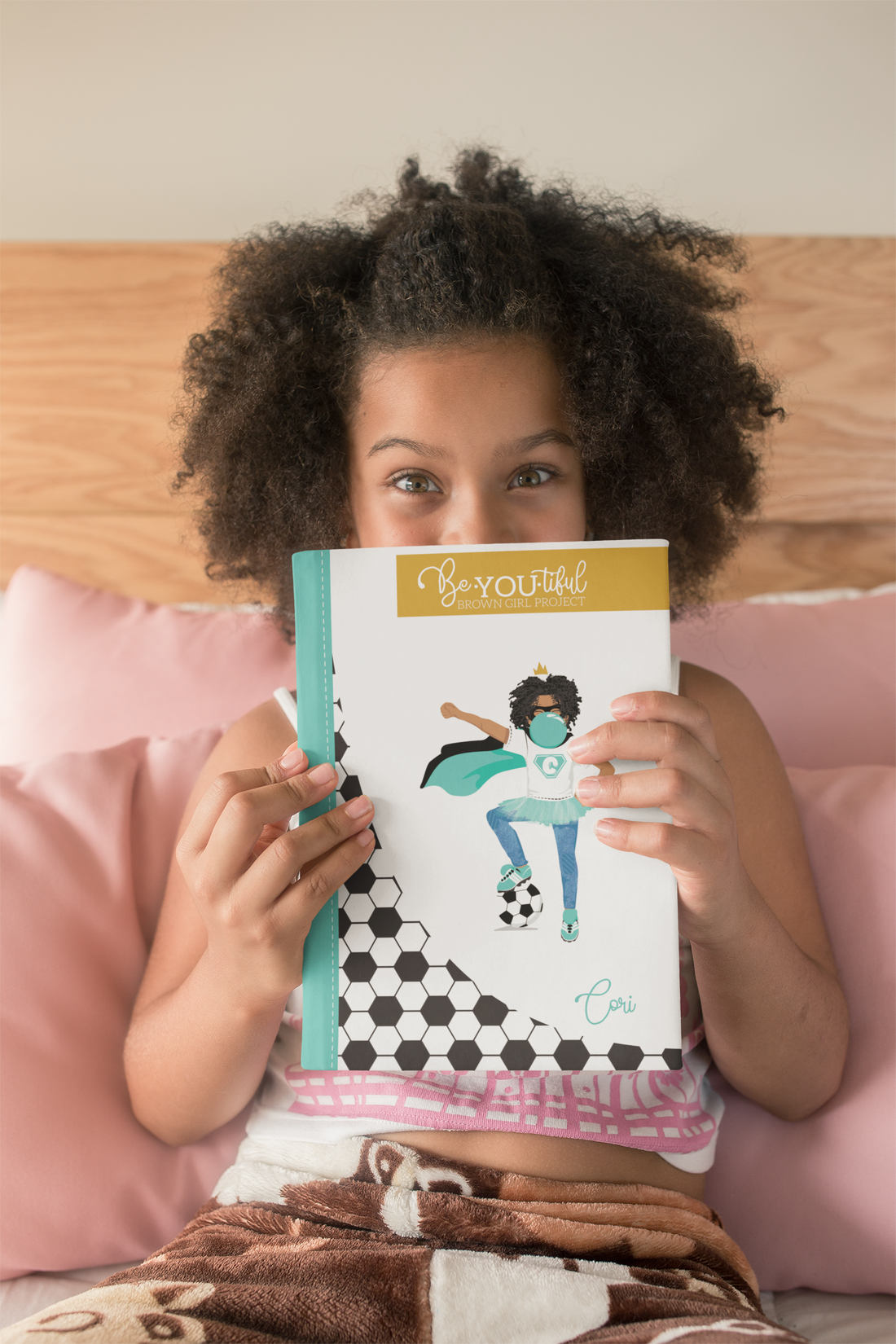 Signature BeYOUtiful Brown Girl Journal: Cori ( 6x9 Paperback)
Journals may take up to 7-10 Business Days to ship. 
Are you looking for the perfect lined notebook or journal? Our BeYOUtiful Brown Girl Project Journals include blank (lined) writing pages with our powerful affirmation on each page:I am Worthy. I am Powerful. I am Important. I Matter.
The BeYOUtiful Brown Girl Project Journal Series is the perfect journal series for your Beautiful Brown Girl. This journal, created with African American teens and tweens in mind, is great for self-reflection  Our journals make the perfect gift and can range from ages 4 and up. Our journals also make great notebooks for school (homework assignments, note taking). 
Each journal in our Signature BeYOUtiful Brown Girl Project Journal feature members of the BeYOU Crew: Roslyn, Reighan, Sommer, Marley, Taysa, Danasia, Cori and Chloe! 

You will also love our Classic BeYOUtiful Brown Girl Project Journals. Each journal in this series is represented by one of our bright classic colors: bubblegum pink, red, blue, yellow, green, purple, orange, turquoise, and hot pink. 
Journaling can benefit teens and tweens
Journaling helps to reduce high levels of stress
Journaling can increase a teens knowledge of self
Journaling is an excellent tool for processing strong emotions
Journaling can help to raise teens' grades and can help support/develop writing skills
Journaling can be used as a problem-solving tool as writers process their feelings and thoughts
Age Range: 4 - 11 years

Paperback: 157 pages
Publisher: Willa's Tree Studios, LLC (April 13, 2020)
Language: English
ISBN-10: 1952624126
ISBN-13: 978-1952624124
UNSPSC Code: 55101500
Product Dimensions: 6 x 0.4 x 9 inches