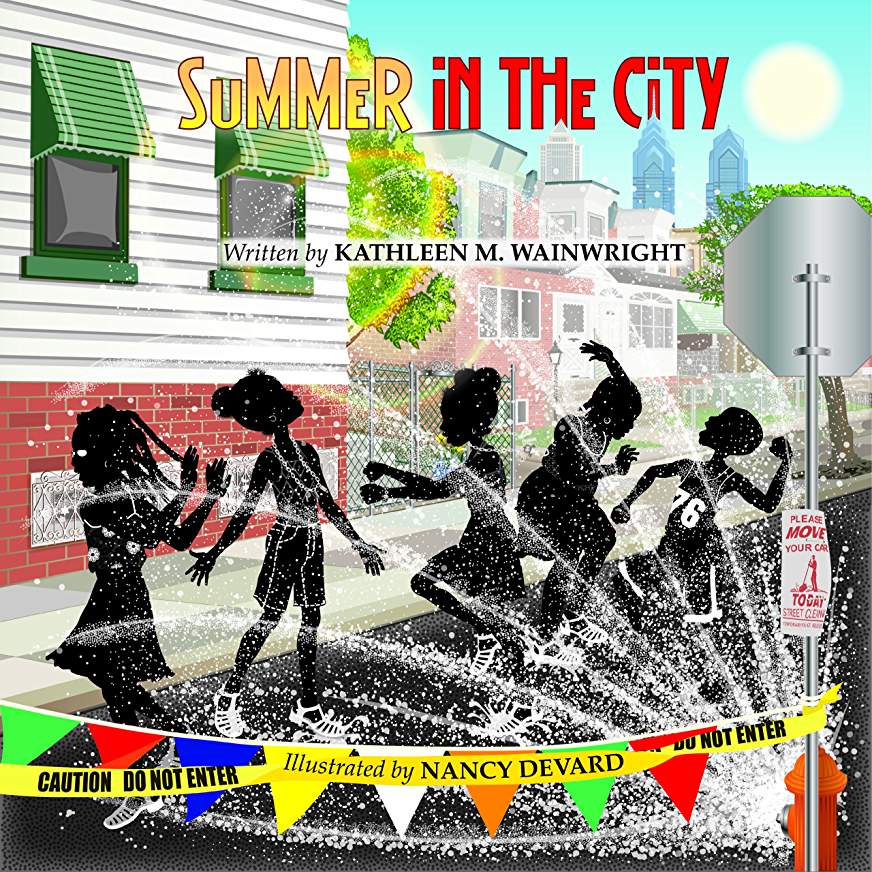 Summer in the City written by Kathleen Wainwright (Original, Softback)
FINAL PRINT.
THIS VERSION OF SUMMER IN THE CITY WILL NOT BE REPRINTED. 
Summer in the City is a heartwarming picture book based on author Kathleen Wainwright s childhood growing up in the city. Before there were 24-hour cartoon channels, laptop computers or the internet, what did kids do all day to occupy their time when schools were on break and the days were hot? KIDS MADE THEIR OWN FUN! Double-dutch, hopscotch, hide and seek...There never seemed to be enough hours in the day for kids to play with siblings and friends, explore their surroundings, or just laugh and giggle. Children and adults can enjoy this timeless story, which captures memories of blissful childhood summers in cities everywhere.