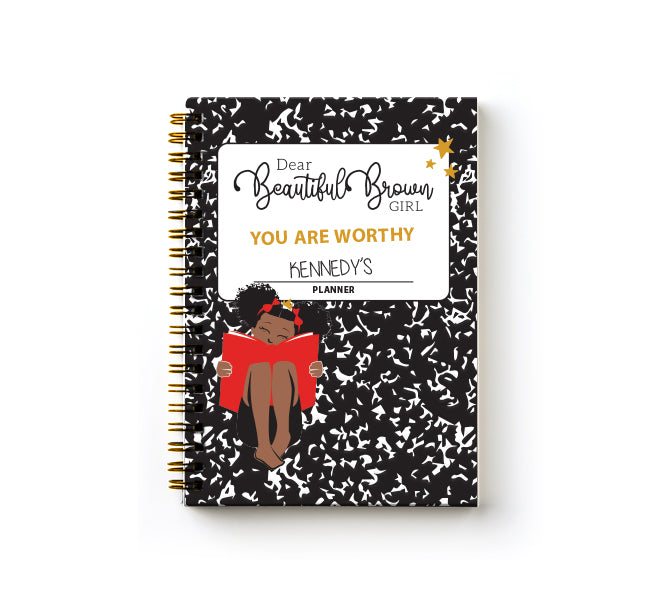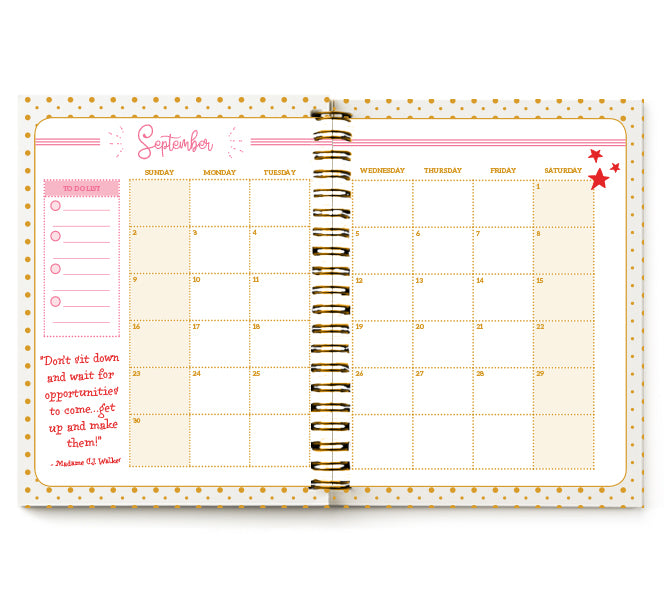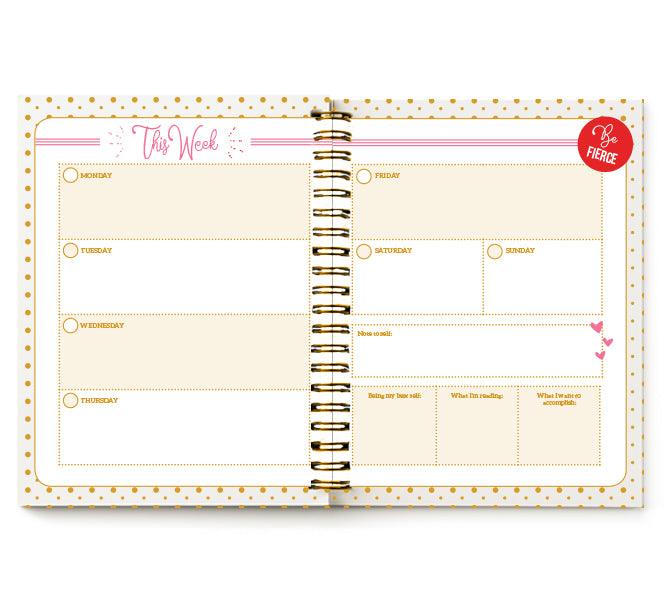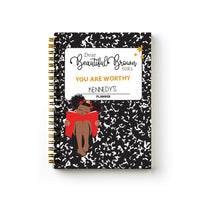 BeYOU Planner (Homework Book)
 -CLEARANCE- 
*This item is on clearance- the planning monthly and weekly calendars are undated but the yearly calendars at a glance in the front of the planner are outdated. 
*Name area is left blank - Kennedy is just a sample mock-up - planners are not personalized. 
Our BeYOU Planner is perfect for Beautiful Brown Girls of all ages! Students, parents, teachers, and women on the go can use this planner to record assignments, important events, appointments and more. Our blank calendars beginning with September. Each month we share a powerful quote from historical figures and influential millennials.
Be inspired and motivated as you make your plans. Our sleek and easy-to-carry planner is a perfect size, 5×7, and can easily fit in a small bag.