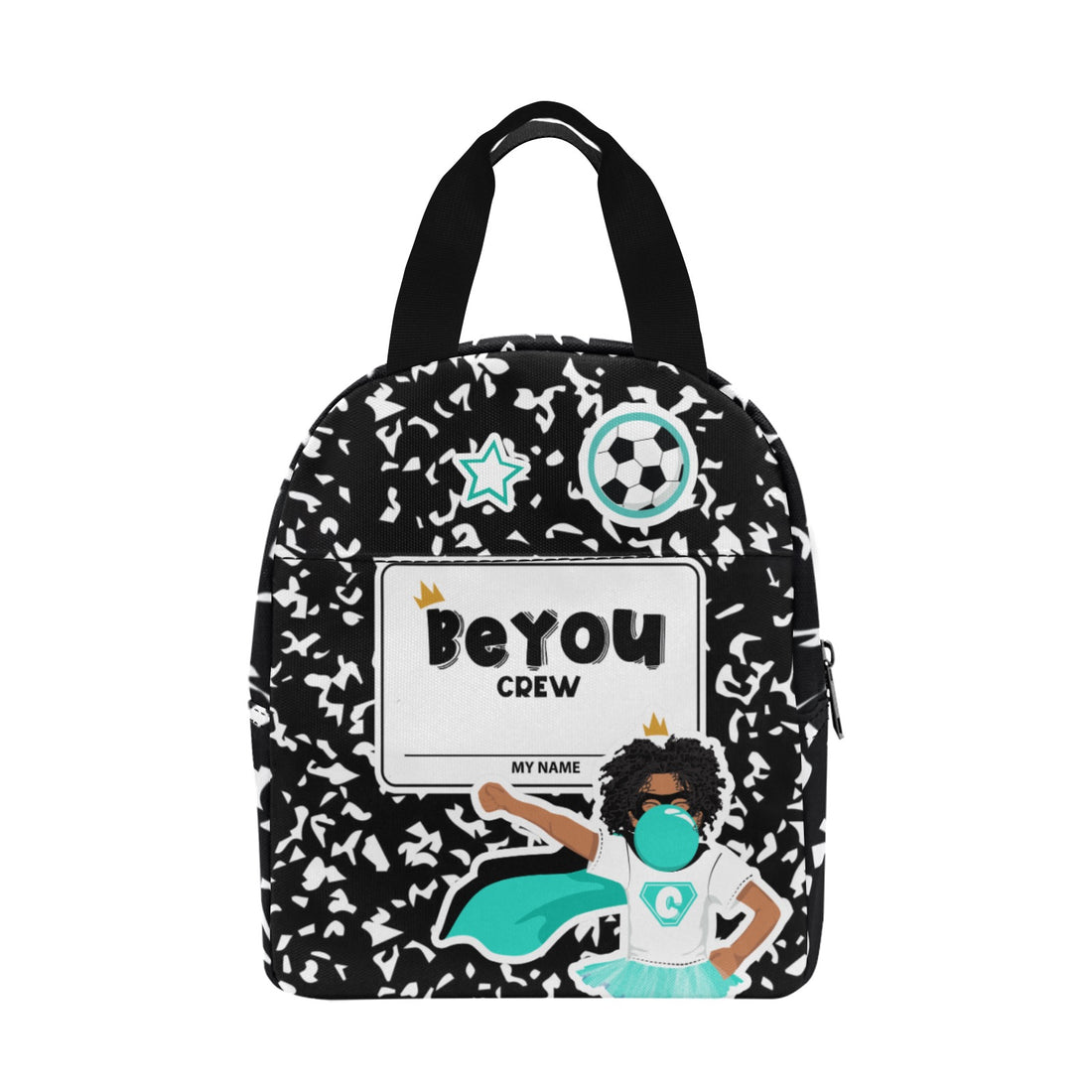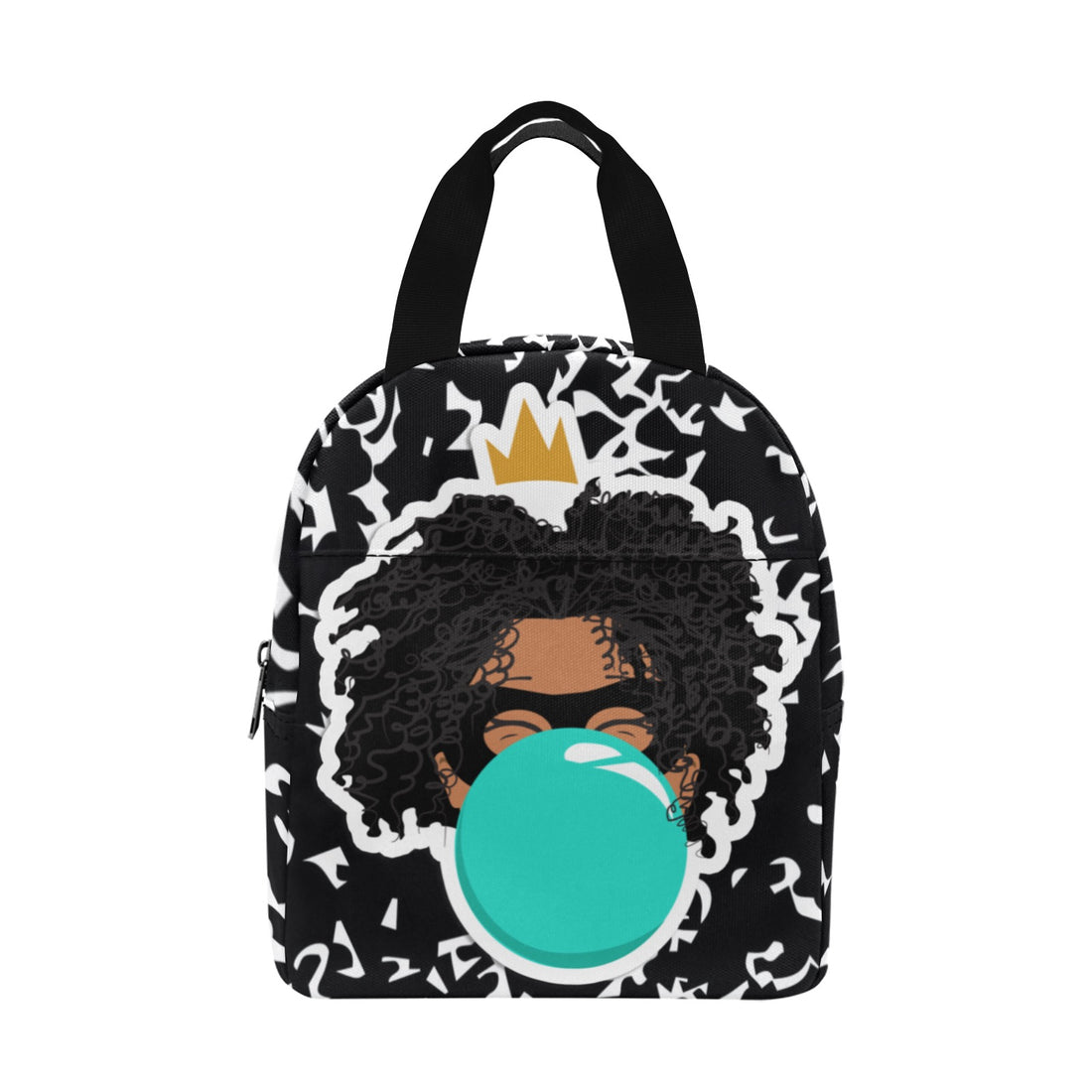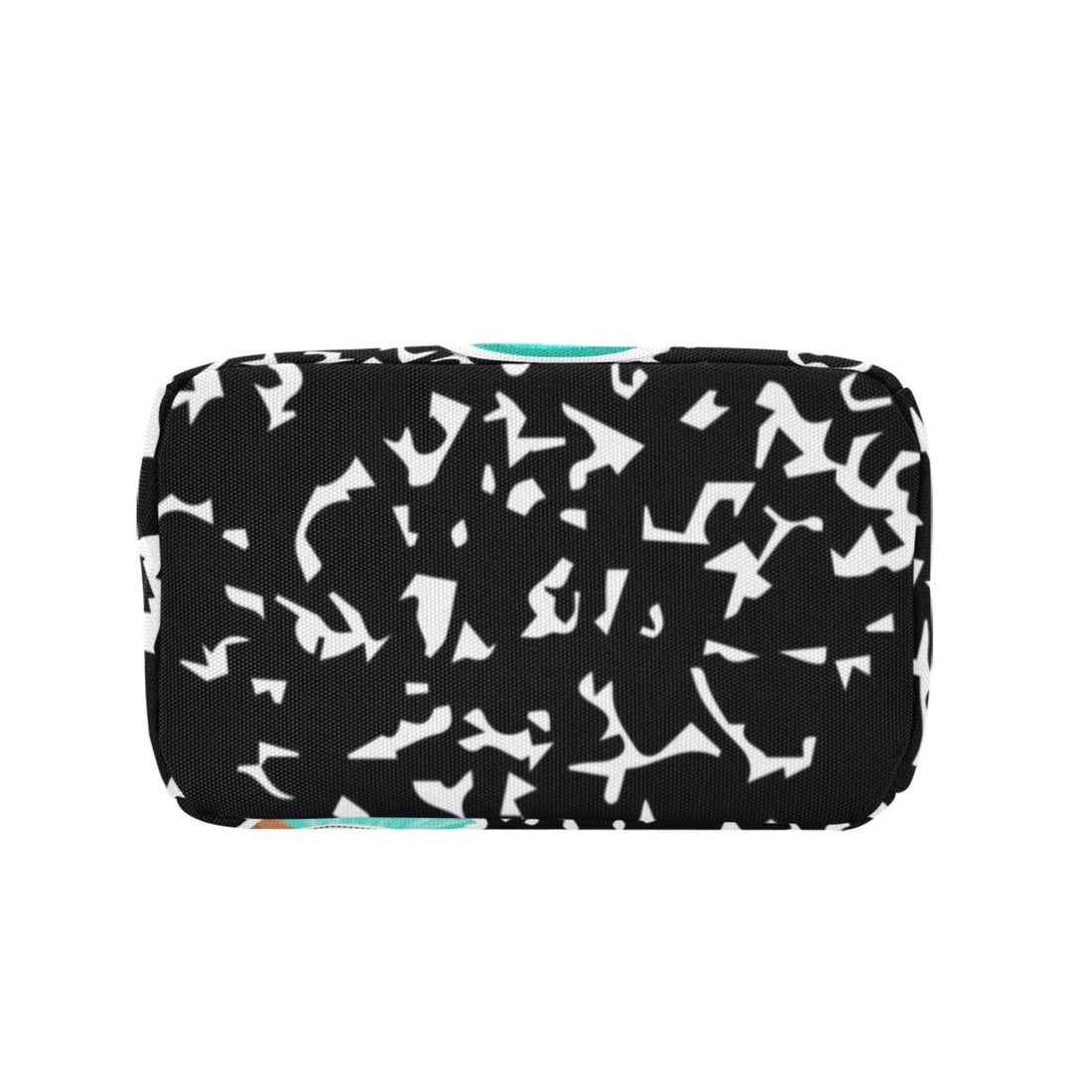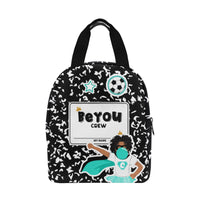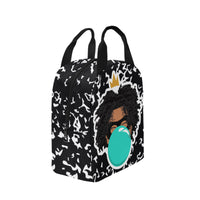 BeYOU Crew Zipper Lunch Bag-Cori (Turquoise Bubble)
This item is made to order and takes approximately 10-14 business days to ship.
Our new lightweight lunch bags are super cute and perfect for school, trips, and/or special outings. Our composition print bag mocks an old-school marble notebook and is adorned with a sticker-like image. We wanted to give the appearance of a schoolgirl notebook. Our BeYOU Crew Lunch Bags are durable and super sturdy which means it is made to last a long time! Grab this Classic BeYOU Crew Lunch Bag for yourself or for your BeYOUtiful Brown Girl and get plenty of use out of it while looking good and staying in style. 
Nylon fabric, resistant to scratches and water.
Durable and roomy enough for lunch box and water bottle.
Inside aluminum coating for slight thermal insulation.
Can be used as a handbag with a zipper closure and top handle.
A lightweight lunch bag with zipper closure is easy to carry.
Simple unisex style for men, women, and kids.
Our Classic BeYOU Lunch Bags  are: 
✅ Super Stylish- They can be carried as a lunch bag or handbag to carry important items. 
✅ Durable- water and scratch-resistant
✅ Comfortable- lightweight and easy to carry.
Product Details: 
One main zip compartment, two inner separate compartments, and two side pockets.

Suitable for school, overnight traveling, or weekend trips.

Inside aluminum coating for slight thermal insulation.